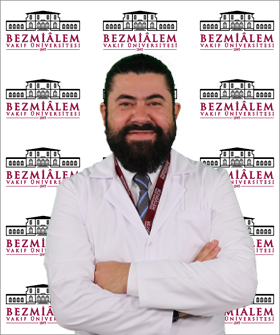 Search Results
Comparison of Small-diameter-hole and Traditional Microfracture in Cartilage Repair and the Effect of Adding a Hyaluronic Acid-based Acellular Matrix Scaffold: An Animal Study

(

2021-03-01T00:00:00Z

)

UÇAN, VAHDET

;

YILDIZ, FATİH

;

ELMADAĞ, Nuh Mehmet

;

UZER, GÖKÇER

;

GÜZEL, YUNUS

;

TOK, OLGU ENİS

;

Mukaddes, E.

;

UÇAN, VAHDET

;

YILDIZ, FATİH

;

ELMADAĞ, NUH MEHMET

;

UZER, GÖKÇER

;

TOK, OLGU ENİS

;

EŞREFOĞLU, MUKADDES

Objective: Since, there is no standardized technique for the treatment of focal cartilage defects that can recreate original cartilage tissue; researchers continue to explore and evaluate various treatment modalities. This study compared post-operatke healing of cartilage defects after treatment with small-diameter-hole microfracture (SDHM) technique with that of traditional microfracture technique. The effects of the hole density and augmentation with hyaluronic acid-based acellular matrix (HA-based AM) on cartilage healing were also investigated. Methods: Articular cartilage defects measuring 5 mm in diameter and 3 mm in depth were created in each femoral trochlear groove of 21 New Zealand rabbits. Rabbits were assigned to seven groups comprising six knees each. The rabbits were sacrificed 12 weeks later, and the regenerated cartilage was harvested for histological evaluation using the Wakitani scoring system. Results: All defects were filled with regenerated tissue macroscopically. Group I (14; range 10-14 points) had significantly higher Wakitani score than in groups VI (6; range 1-11 points) and VII (5; range 3-10 points) (p=0.043 and p=0.016, respectively). No significant differences were observed among the other groups. Augmentation with HA-based AM did not contribute to cartilage healing. Conclusion: Improved cartilage healing was observed with increasing SDHM density than with traditional microfracture technique. SDHM combined with HA-based AM implantation did not improve the quality of the regenerated cartilage.