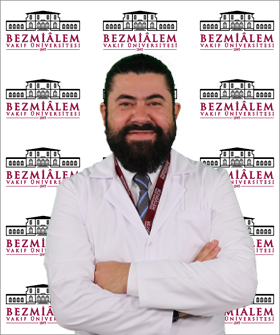 Search Results
ARTROSKOPİK LATERJET:ÖĞRENME EĞRİSİ VE ERKEN DÖNEM SONUÇLARI
2014-11-16, BİLSEL, İSMAİL KEREM, UZER, GÖKÇER, ELMADAĞ, NUH MEHMET, YILDIZ, FATİH, ALİ, JOTYAR, TUNCAY, İBRAHİM, BİLSEL, İSMAIL KEREM, UZER, GÖKÇER, ELMADAĞ, NUH MEHMET, YILDIZ, FATİH, ALİ, JOTYAR, TUNCAY, İBRAHİM
Superior Mesenteric Artery Syndrome due to a Vertebral Hemangioma and Postpartum Osteoporosis following Treatment.
2015-01-01, Elmadag, M, GÜZEL, Y, UZER, GÖKÇER, TUNCAY, İBRAHİM, ELMADAĞ, NUH MEHMET, UZER, GÖKÇER, TUNCAY, İBRAHİM
In pregnancy, advanced vertebral hemangiomas may be seen, and these require treatment. The case reported here is of a 35-yearold female in the 32nd week of pregnancy who was admitted to the orthopaedics clinic with a history of backache and difficulty walking. A burst fracture of L1 associated with a vertebral hemangioma was identified with an L3 compression fracture secondary to osteoporosis. The local kyphosis angle between T12 and L2 was 27∘ . Kyphotic deformity was corrected and postoperatively, the measured T12–L2 local kyphotic angle was 9∘ . Twelve hours postoperatively, oral nutrition was allowed, but she developed nausea and vomiting and twenty-four hours postoperatively, an electrolyte imbalance developed. Postoperatively, the patient was diagnosed with superior mesenteric artery syndrome. To the best of our knowledge, this is the first reported case of superior mesenteric artery syndrome, which occurred following the correction of a kyphotic deformity that had developed secondary to an advanced hemangioma in pregnancy

Comparison of two types of proximal femoral hails in the treatment of intertrochanteric femur fractures
2015-09-01, Uzer, GÖKÇER, Elmadag, NUH MEHMET, Yildiz, FATİH, Bilsel, Kerem, Erden, TUNAY, Toprak, HÜSEYİN, UZER, GÖKÇER, ELMADAĞ, NUH MEHMET, YILDIZ, FATİH, BİLSEL, İSMAIL KEREM, ERDEN, TUNAY, TOPRAK, HÜSEYİN
Background: Hip nailing is frequently used to treat unstable intertrochanteric femoral fractures (ITF) in elderly patients. In this retrospective study, we compared the functional and radiological results, and the complications, of patients treated using proximal femoral nails (PFN) with an integrated, interlocking, compression lag screw, or two separate lag screws, which allow linear compression at the fracture site. Methods: A total of one hundred and eighteen patients were operated on for AO/OTA 31-A2 ITF between May 2010 and April 2012, and eighty-two of these patients, for whom sufficient follow-up data and documentation were available, were included into the study. PFNs with interlocking, integrated lag screws (Group I) were used in forty-four patients, and PFNs with two separate lag screws (Group II) in thirty-eight. Outcome parameters were the extent of varus collapse and leg length discrepancy on radiographs, and the Western Ontario and McMaster Universities Arthritis Index (WOMAC) and Harris hip scores (HHS) as functional results. Results: Mean follow-up duration was 20 months (range, 12-36 months); fractures healed in all patients. Mean varus collapse values were 2.03±5.68° and 5.21±5.27° (p=0.01), Harris hip scores 73.2±11.65 and 74.72±11.15 (p=0.54), and WOMAC scores 70.78±11.41 and 71.78±11.19 (p=0.69) in Groups I and II, respectively. No difference was detected between the groups in terms of outcome parameters or complication rate. Conclusion: In the treatment of ITF, PFNs with an integrated, interlocking, compression lag screw, or two separate lag screws did not differ in terms of functional and radiological results or complication rate.
HUMERUS ÜSTUÇ KIRIĞI NEDENİYLE OTOGREFT KULLANILARAK VEYA KULLANILMADAN TERS OMUZPROTEZİ YAPILAN HASTALARININ SONUÇLARI
2017-01-10, UZER, GÖKÇER, YILDIZ, FATİH, BİNLAKSAR, RUWAİS, ELMADAĞ, NUH MEHMET, KUŞ, GAMZE, BİLSEL, İSMAİL KEREM, UZER, GÖKÇER, YILDIZ, FATİH, ELMADAĞ, NUH MEHMET, BİLSEL, İSMAIL KEREM
TOTAL KALÇA ARTROPLASTİSİ DİREKT ANTERİOR YAKLAŞIMINDA ÖĞRENME EĞRİMİZ
2014-11-16, TUNCAY, İBRAHİM, YILDIZ, FATİH, UZER, GÖKÇER, ELMADAĞ, NUH MEHMET, BATAR, SUAT, TUNCAY, İBRAHİM, YILDIZ, FATİH, UZER, GÖKÇER, ELMADAĞ, NUH MEHMET
60 YAŞ ALTI BAYAN MEDİAL EKLEM OSTEOARTRİTİ OLAN HASTALARDA UNİKOMPARTMANTAL DİZ PROTEZİ VE YÜKSEK TİBİAL OSTEOTOMİNİN KLİNİK VE FONKSİYONEL SONUÇLARININ KARŞILAŞTIRILMASI
2014-11-16, UZER, GÖKÇER, YILDIZ, FATİH, ELMADAĞ, NUH MEHMET, KARA, DENİZ, TUNCAY, İBRAHİM, UZER, GÖKÇER, YILDIZ, FATİH, ELMADAĞ, NUH MEHMET, TUNCAY, İBRAHİM